Last Updated on January 13, 2023 by Mansoor Ali
Home »
WHAT IS VEHICLE INSURANCE?
 Insurance in very simple words is a legal agreement between two parties. It is also known as an insurance policy. As it's very clear from the heading that vehicle insurance is the insurance of cars, motorcycles, trucks, and any kind of vehicle on the road. Insurance is basically a contract between the customer and the insurance company covering all the financial and personal losses to the vehicle. Its initial purpose is to provide protection and assurance against physical damage or bodily injury resulting from traffic collisions that could also arise from incidents in a vehicle. The main focus of vehicle insurance is to make accidental loss manageable. Insurance provides certainty of payment at the uncertainty of loss.
TYPES OF VEHICLE INSURANCE.
Now, we are going to discuss the 5 most important types of vehicle insurance.  
Liability insurance
Collision insurance
Comprehensive insurance
Personal injury protection (pip) Insurance
Uninsured motorist coverage.
LIABILITY INSURANCE.
Liability insurance protects you financially if you are responsible for someone else's injuries or property damage. It protects other people when you are responsible for an accident. There are two signs of liability coverage.
Liability insurance (bodily injury)
 Bodily injury liability insurance is the most common type of vehicle insurance because it is required in almost every state. It pays medical bills and it can also compensate people for things like vast income and pain and suffering.
Liability insurance (property damage)
Property damage liability insurance pays to repair or the property you have damaged.
COLLISION INSURANCE.
Collision insurance is a type of vehicle insurance that can cover you in an event of a crash or accident with another vehicle or object if your car needs to be fixed. It covers damage to your vehicle if you're at fault or if the other driver is at fault but doesn't have sufficient insurance. Even if no other vehicle is involved, collision insurance will likely pay.
COMPREHENSIVE INSURANCE
Comprehensive coverage is a popular coverage that provides insurance from various sources of damage that can happen to your car. This insurance is a type of vehicle insurance that covers damage to your car from causes other than a collision.
PERSONAL INJURY PROTECTION INSURANCE (PIP)
It covers your medical bills and lost wages when you and anyone else sitting with you are injured in an accident. PIP is optional in most cases. It is also known as (no-fault insurance).PIP protects you regardless of who is at fault. Eligibility of PIP includes you're 16 or over, you have problems while doing everyday tasks, and you have a long-term physical or mental health disability.
UNINSURED, MOTORIST INSURANCE protects you if you got hit by a driver who doesn't have any kind of vehicle insurance and is not that financially stable to pay all the dues and to pay for the damages he has caused. Because you never know whether the other person who hits you will have insurance or not and even he can pay for the injuries to your vehicle caused by him
ADVANTAGES AND DISADVANTAGES OF VEHICLE INSURANCE
Here we will discuss some advantages and disadvantages of vehicle insurance.
First of all, it will prepare you mentally that anything may happen in the future it could be illness, hospitalization, retirement, or even death.
You can think of it as foolproof protection for you and your loved ones, much like how a body protects a soldier during the most threatening situations.
 The most important benefit of vehicle insurance is that it will provide you peace of mind which is most important than anything else. Knowing that you and your property are protected from any kind of unfortunate event that could happen in your life. You are assured that you will face no financial difficulties in case of any loss or damage to your vehicle.
For example, if you become unable to work, auto insurance can protect your car in the event of automobile accidents, disasters or theft, etc.
Long-Term Coverage: Depending on your unique situation, you might find yourself looking for longer, or even lifetime coverage. In some cases, this could be more cost-effective in the long run, compared to renewing short-term coverages regularly
   One of the major benefits of having vehicle insurance is (NCB) NO CLAIMS BONUS. The customer is eligible for this benefit for every claim-free year.
  When you choose to buy any kind of vehicle insurance policy it's very important that you don't have to undergo a long procedure. The entire process must be simple, quick, and convenient.   
DISADVANTAGES
It can be expensive. A major fear of insurance buyers is the price they have to pay
CLAIMS MIGHT NOT BE PAID OUT.
Sometimes, this issue also becomes a public misconception which drives insurance buyers away. While it's true that there are cases of denied claims, there is a chance for this to happen, and thus shouldn't scare you away.
The primary and major disadvantage of vehicle insurance is that your policy does not cover the entire vehicle .only specific parts of the car are under damage coverage.
 TIME-TAKING PROCESS. This is the biggest problem all the policyholders face in that the vehicle insurance companies take much time to settle the claim.
CONCLUSION
The conclusion is that any kind of vehicle insurance helps you not to face any financial difficulty. If you have an accident, the insurance company pays for your damage, medical expenses, and more. The disadvantages of vehicle insurance include that it is extremely expensive, time taking, and not compulsory.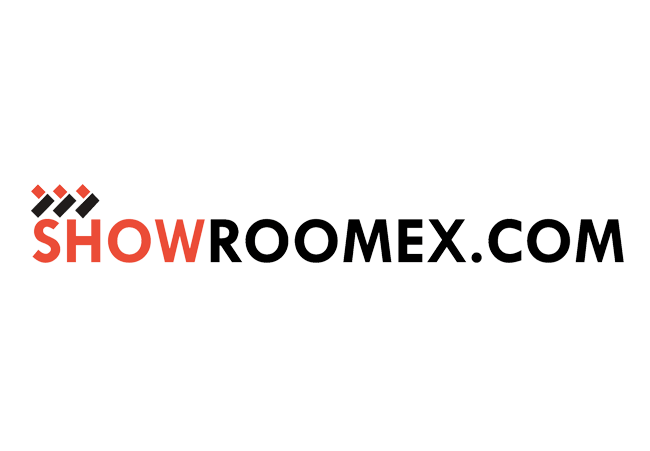 READ MORE