Last Updated on August 1, 2023 by Angel
Home »
What Is Car Insurance and How It Works (How it can help the owner of the car): People spend countless hours researching the car they're going to buy. Perhaps it's a car that they have always dreamt of buying, or perhaps it's simply an upgrade from their current vehicle.
What most people don't know is that, as much as it's important to find out everything about the car before forking out thousands of dollars, it's critical that they also research a suitable car insurance company for their newest ride.
"What exactly is car insurance and how does it work?" is one of the most asked questions by car owners–and it's equally as important that every car owner knows the answer.
What Is Car Insurance and How Does It Work?
To put it simply, car insurance is a contract between the car owner and an insurance company that will protect you against financial loss in case of an accident, vandalism, or theft. Car insurance financially covers things like car damage, including damage done to your car or the other driver's car, physical injuries that have happened because of an accident, medical bills, or funeral expenses.
You're required to pay for the insurer's services, and in return, the company is required to
compensate you if something were to happen to your, or someone else's, car. Consider your car as an investment, and just like any investment in the world, you would want to protect it. And, know that without car insurance, you're putting yourself in a tough position that will probably put a strain on your finances.
To acquire car insurance, you have to pay a yearly premium that depends on where you live, as well as a plethora of things. To put things into perspective, in the United States, the average
annual premium costs $1,600 USD for full coverage, which equates to around $140 USD per month. Car insurance premiums depend on a variety of different things such as your age, gender, driving experience, accident history, and other factors. If you have a poor driving history or are looking for complete coverage, that will lead to higher premiums.
You might think that car insurance is an option; however, that's far from the truth in many cases. In some places around the world, you're actually legally required to have your car insured. Take the United States for an example; it's legally required to have car insurance in 48 states. If you fail to pay the premium for your insurance and get caught driving in one of those states, you can get fined.
There are three different types of car insurance that you can find; fully comprehensive, third party, and third party fire and theft.
The highest level of car insurance is fully comprehensive insurance, and it offers the highest level of protection. It covers you, your car, and anyone else involved in the accident. It also
allows you to claim for an accident even if you were in the wrong. In addition, any damage that
happens to your car, whether you can prove who caused it or not, is covered in this type of car insurance.
As surprising as it sounds, fully comprehensive car insurance isn't always as expensive as you'd expect it. In many cases, comprehensive car insurance is the cheapest option.
Of course, fully comprehensive car insurance does have a limit on what it covers. There are some exemptions such as theft caused by carelessness, which is caused by leaving the car unlocked, drunk driving, being irresponsible, driving over the limit, invalid driving license, and using the wrong fuel for your car. It doesn't also cover general wear and tear, regular maintenance, and general repairs.
The second car insurance type you can get is the third party, and it's the minimum you can legally have in many states in the US. It provides coverage for property damage, damage to the vehicle, bodily injuries, and accidental death. On the flip side of the coin, third party car insurance doesn't cover any damage caused by the insured car, whether it's accidental damage, fire damage, theft, drunk driving, invalid license, driving outside the geographical limit of the country, illegal activities such as racing, contractual liability, and nuclear perils caused by radioactive contamination.
Despite the fact that it's the minimal insurance type, it's not always the cheapest. It's most suitable for people who can't find affordable fully comprehensive car insurance.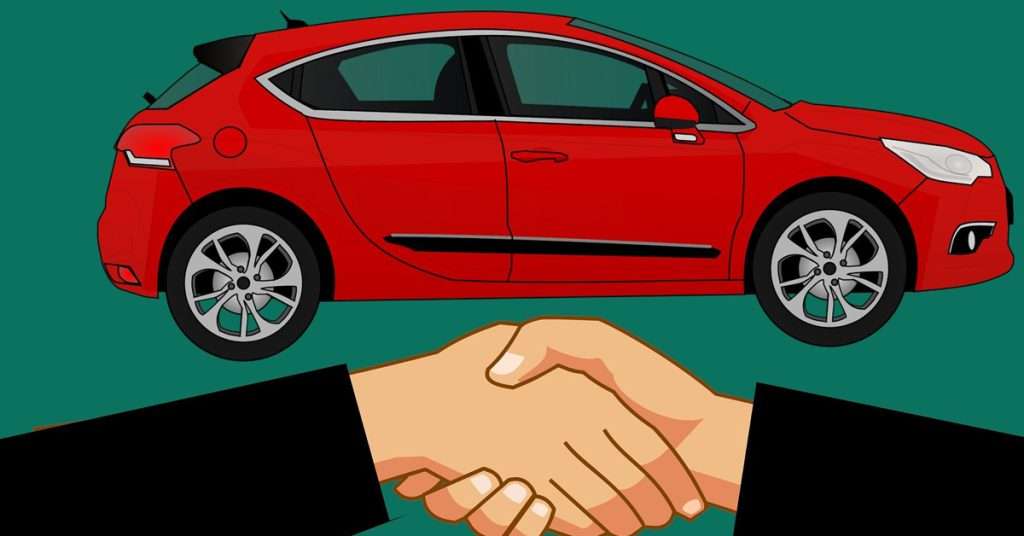 Lastly, there's third-party fire and theft, which is a type of insurance that covers other people but doesn't cover your own car if it were damaged. However, if your car is stolen or damaged by fire, this type of insurance will cover the repair of your car or its replacement.
Given the fact that many states in the US require car owners to have insurance, a lot of people opt for a specific amount of insurance as a result of not fully knowing their auto insurance needs. In that case, they end up overpaying for car insurance even though, with a little more research, they could have found better insurance that's more affordable and dependable for their situation. You shouldn't have to break the bank and put yourself in a tough position financially for your car insurance.
So, this begs the question, how exactly can you choose the right car insurance that won't cost an arm and a leg?
Find Out Your State's Law
First and foremost, before you even shop around for your car insurance, you have to know your state's law when it comes to insurance. If you take the United States as an example; there are many states that require you to buy liability insurance. On the other hand, in states like New York and New Jersey, for example, it's mandatory to purchase Personal Injury Protection, or PIP
for short, as well. So, it's important to find out what your state requires and start your research on that information.
Comparing Quotes
The best thing you can do when you have several car insurance options but are in a pickle about which one to choose, it's recommended that you compare their rates. What a lot of people tend to do is shop around for well-known national insurance companies; however, it's also recommended that you research smaller insurance companies as well as they might have deals that are far better for your situation. Compare the rates of the insurers, and if you want to get a
the second opinion, you can opt for a car insurance agent who will be able to assist you with your options.
Understand What Can Affect Your Insurance Premium
Factors that affect your insurance premium extend far beyond your driving record. These factors include things such as your ZIP code, which insurance companies take into consideration as there are some places where the accident rate is extremely high. The price of your car also affects it as the pricier the car is, the more expensive the insurance premium will be. Insurance
companies will also use your driving history, mileage, age, and marital status to base your cost of insurance.
Liability Coverage Limits
After doing detailed research, you might find yourself with several options that you find suitable for you, so how do you vet these options in order to find what's best for you?
While there are several factors that will help you determine this, the amount of money you're
willing to pay for car insurance plays a major role. Consider your liability coverage limits, taking into account your assets such as your home, savings, and investment. If you're involved in an
accident where someone gets injured if you have minimum liability coverage that your state mandates, it's safe to assume that the injured person's attorney will go after your personal assets. So, instead of settling for the minimum coverage that's required by your state, make sure that your insurance will cover you if you were to damage someone else's car.
Car Insurance Discounts
There is a myriad of things that can make you eligible for car insurance discounts. This discount depends on the insurance provider, so make sure to do your research to find out if you're eligible for any discount. People who are eligible for discounts include veterans, military personnel, who have a good academic record, drivers who pay their insurance annually in one payment, etc.
Shopping around for a suitable car insurance policy doesn't have to be a grueling and confusing process. All things considered, you will always want insurance that will protect you if your or
someone else's vehicle is subjected to damage. By basing your research on what your state requires, you can start by determining your personal needs when it comes to car insurance, what discount are you eligible for, and the coverage you want for your car, you will be able to find an insurance policy that's suitable for you.
That's it folks for today's video, we hope that you enjoyed watching it. If you did, make sure to drop a like, subscribe to the channel for more similar content, and click on the notification button to be notified whenever we upload new videos. Thank you for watching, and see you next time.